The Masse Shot with Jewelry
It all started when…
the owners of Gemstone Designs, Tim Frank and William Patty, decided to attend an exhibition of the worlds greatest billiard trick shot artist, Florian "Venom" Kohler.
https://www.youtube.com/user/venomtrickshots
https://www.facebook.com/venomtrickshotsofficial/
After the show both owners of Gemstone Designs, impressed with Florian's ability to complete any trick shot they requested, dared Florian to challenge them to any jewelry design in kind. Since Florian had recently married, he requested a match set of billiards themed wedding bands as he had not yet purchased bands. The caveat was that not only do they need to impress him, but more importantly his wife as well. The challenge was on and hands were shook.
Florian "Venom" Kohler, left, Tim Frank, right, at Billiards and Brews in Knoxville, TN. Exhibition sponsored by Paul Baird and the Smoky Mountain APA.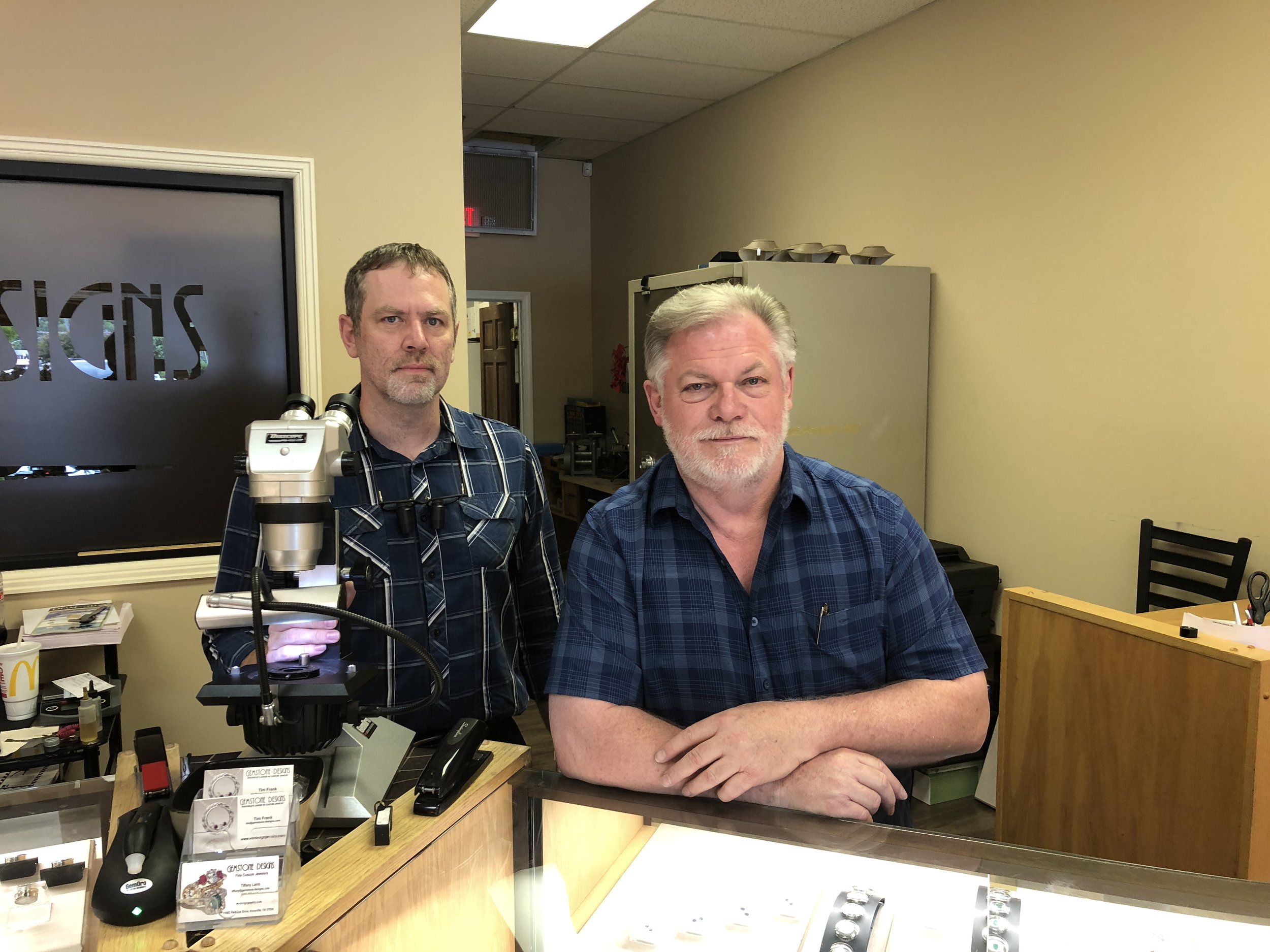 Putting the Top Guy On The Job
Gemstone Designs most prolific and talented CAD designer, Ron Litolff (right), was placed on the job.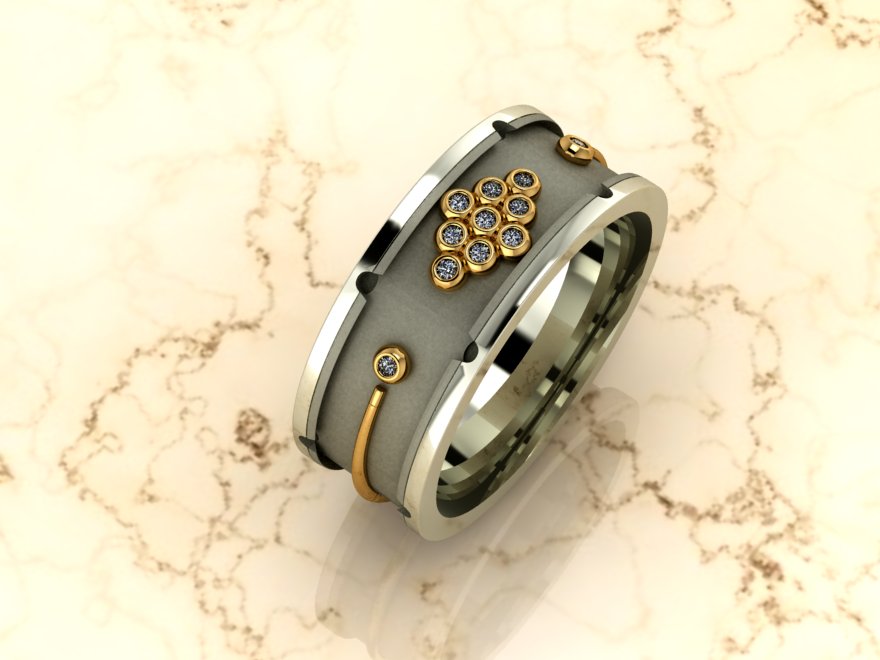 Our first design for Florian consisted of a nine ball rack with the band being a pool table. The band was designed to be 14k white gold with a sand blasted finish for the table felt. The nine ball rack, cue ball, and sticks were to be 18k yellow gold for contrast.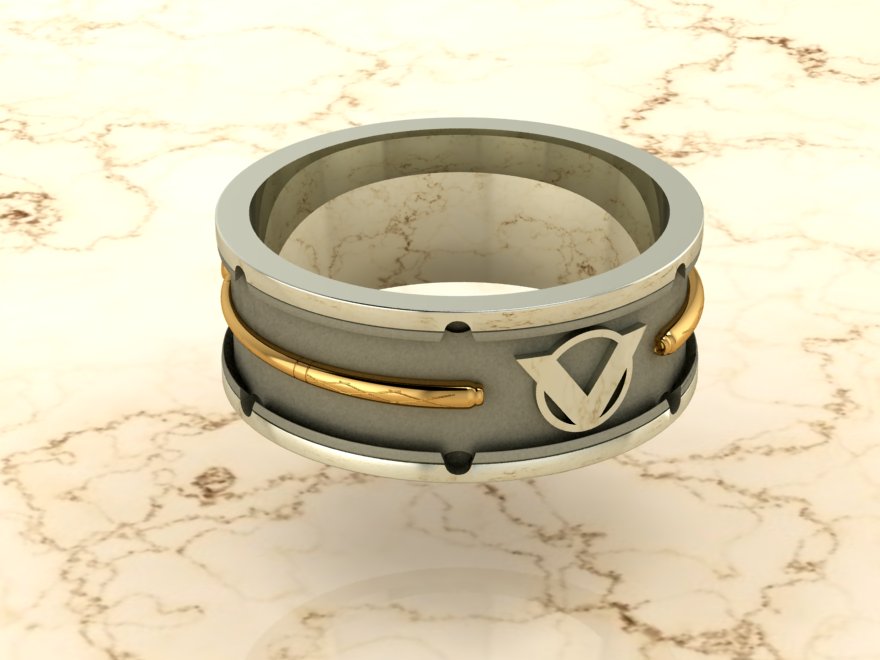 Notice the attention to detail in the handle of the pool stick. Ron even added the "Venom" logo on the bottom. We thought Ron Litolff's design was very clever but Florian and his wife decided otherwise. The two tone and pool table was not for them. They suggested that we do a rack of balls theme, split in such a way that when both bands were placed together it would form one complete rack of pool balls. Having scratched on the break, Ron proceeded to design #2.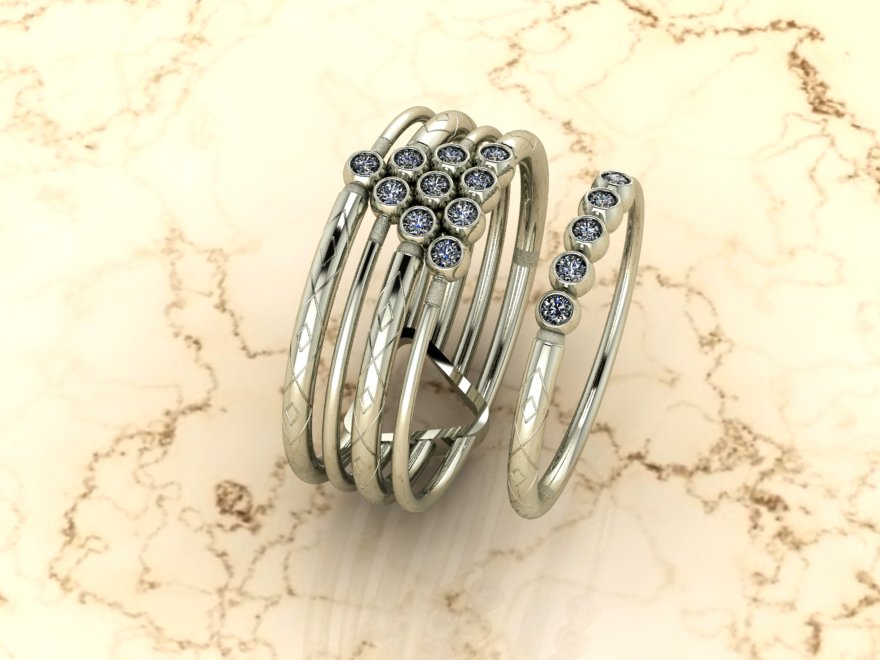 Sticking with the idea of a pool rack, this time Ron went with an eight ball rack with alternating facing pool sticks as the band and having her band split off as a more dainty diamond band to go along with her engagement ring. The feed back we got from this design was that we were going in the right direction but we needed to make the theme not so apparent. So Ron's "masse" shot at this design got near the pocket....he at least "hit a rail".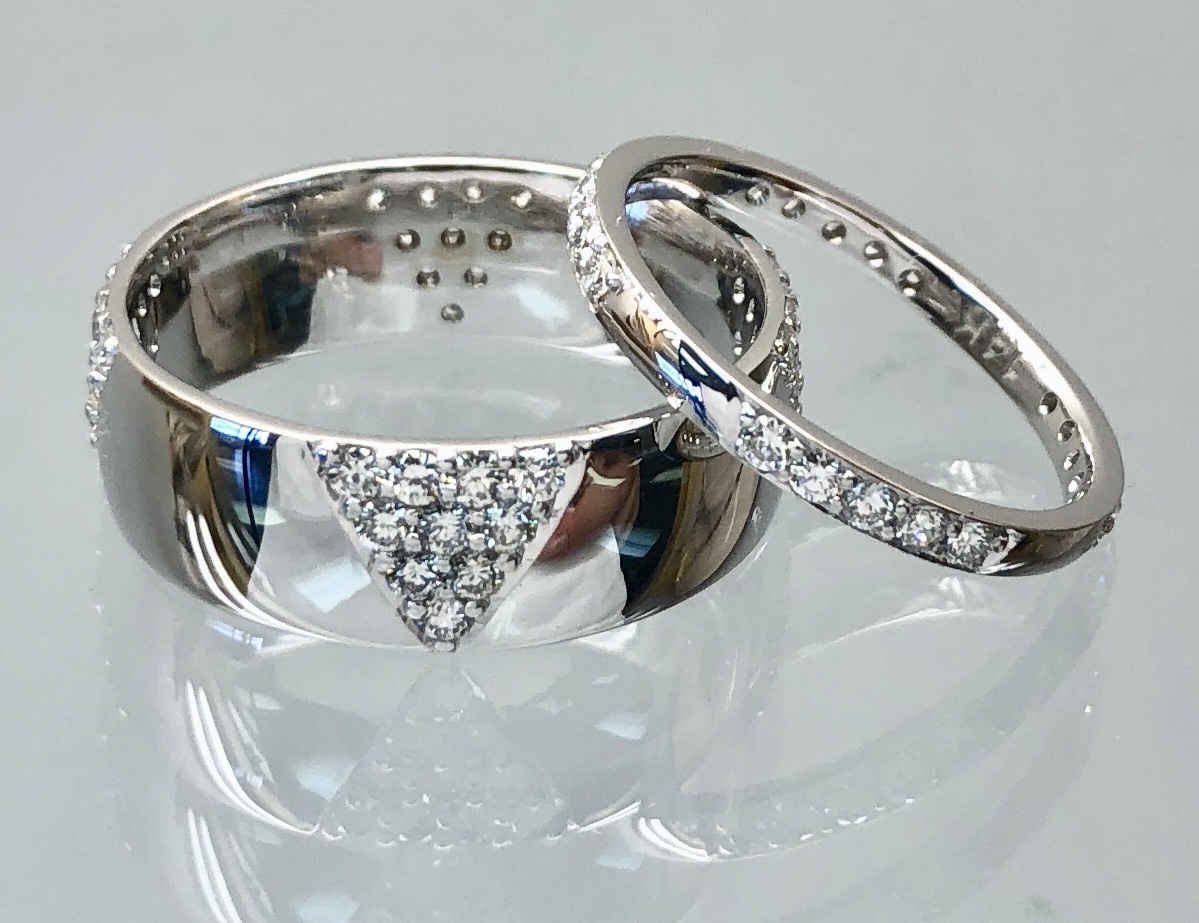 In the final design Ron made the theme more of a secret meaning between husband and wife while maintaining more of a traditional look. Per their request Ron stayed with just white gold and diamonds. This time he did pave along with bead and bright cut style of stone setting. We were told Ron had nailed what they were trying to imagine: a subdued billiards themed wedding set in 14k white gold.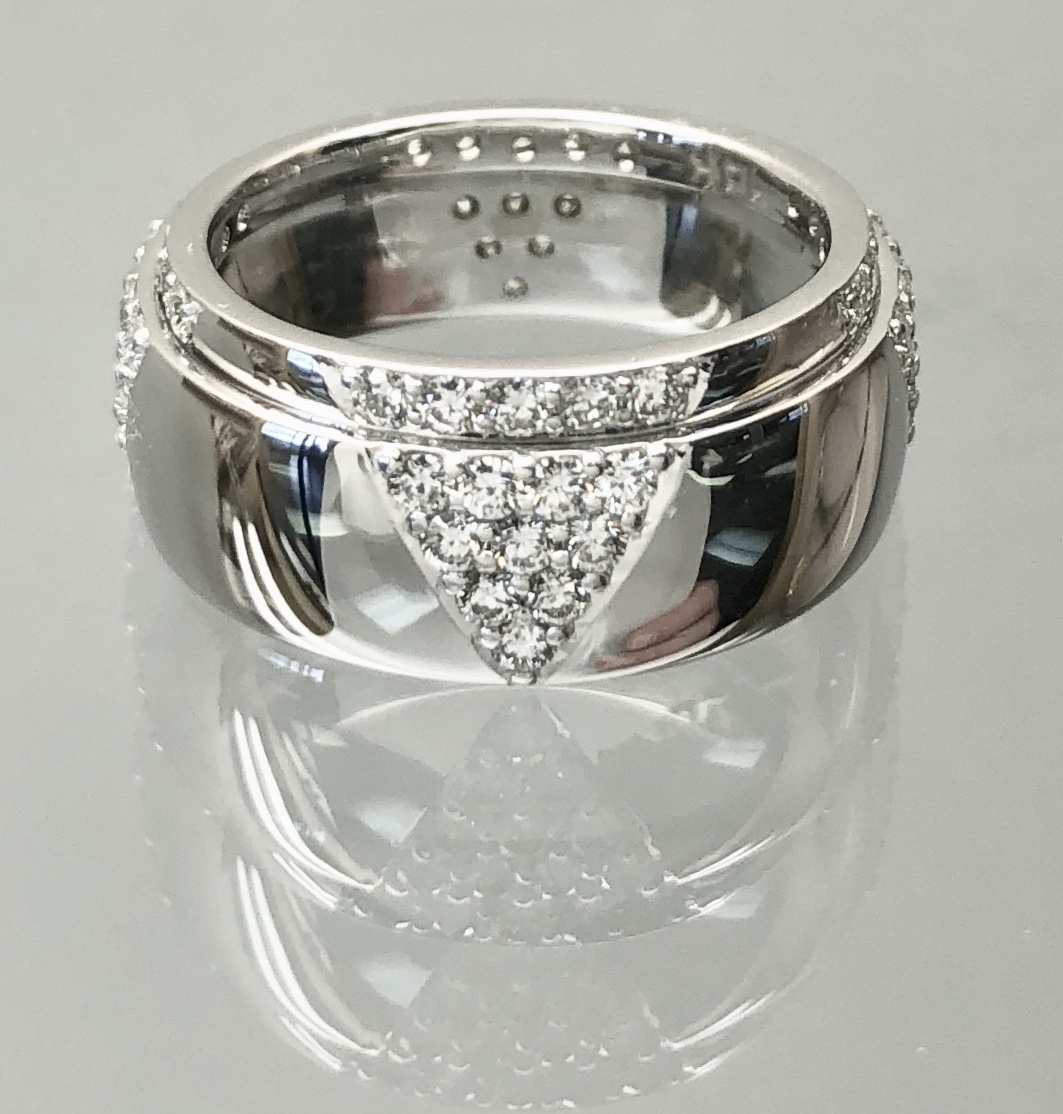 Placing her band on top of his forms a secret "8-Ball" rack made of diamonds. Ron continued this theme four times around the ring so that there would always be glittering diamonds showing if the bands turned on the fingers. The final design was finished and sent to their home in Las Vegas where we were told it was "sick" and just what they wanted. Ron managed to "masse" then "three rail" this design for the win!
Designs and finished wedding set by Ron Litolff, Gemstone Designs.